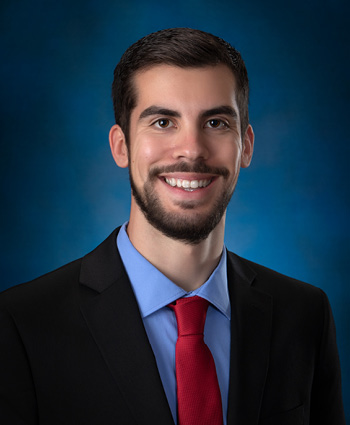 Joshua Nerat, CTFA
Trust Officer
Certified Trust & Fiduciary Advisor
Joshua joined the SNBT Trust Department in 2017, after obtaining his Bachelor of Business Administration degree from the University of Wisconsin - Green Bay. He specializes in trust and estate administration and works closely with clients on their estate planning needs, demonstrating tremendous technical expertise and working to establish and nurture client relationships.
Joshua is a graduate of Cannon Financial Institute's Personal Trust School. This is a three-year intensive training program in the areas of estate planning, trust administration, taxation, investments, and insurance.
On the weekends, Joshua can usually be found curled up on his sofa with a good book or binge-watching one of his favorite sitcoms. He is happiest spending time with his family and friends, particularly when it involves traveling or sitting around the table playing cards or a board game.
Credentials
Certified Trust and Fiduciary Advisor (CTFA)
Bachelor of Business Administration degree from the University of Wisconsin - Green Bay
Graduate of Cannon Financial Institute's Personal Trust School I, II, and III