Debit Cards

We know you're busy. Simplify your life with a Debit Card to access your money anywhere in real-time.
Features
Purchases are automatically deducted from your checking account.
Transactions are monitored for potential fraud using Fraud Detective.
Know how, when, and where your card is used with Debit Card management features in our mobile app.
Signature Transactions
Higher purchasing limit than PIN transactions
For merchant transactions, simply choose "credit" and sign the keypad or printed receipt.
Merchants will send us the purchase total for authorization. This amount is placed on hold and removed from your available balance immediately. The hold is released after approximately 72-hours or when the transaction clears, whichever comes first.
PIN Transactions
Simply punch in your PIN on the keypad
Allows you to receive cashback at no charge at a merchant
The funds are deducted from your account immediately
Be Careful: If you re-try a declined transaction multiple times it may cause your card to become locked and unable to be used for any transaction.
Automatic Billing Updater
Uses secure technology to automatically verify and submit updated Debit Card information to participating merchants that you have authorized to maintain your card information on file.
Card Info
For lost or stolen cards, call this number immediately: 800-472-3272 (This number is for you to call out to only. You should not receive calls from this phone number.)
When you plan to make a large purchase or travel, call SNBT at 715-732-1732.
NOTE: Cards that are inactive or in a restricted status may be subject to closure.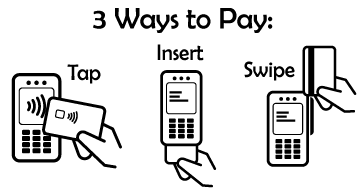 With Contactless Debit Cards, you simply tap to pay!
Look for the contactless symbol on the payment terminal
Tap your card on the terminal to pay
Remove your card after your transaction is confirmed
Follow any prompts to sign or input your PIN
Pick your own PIN for Debit Cards
Change your own Personal Identification Number (PIN) without the hassle of coming into the bank!
Select a PIN that you'll remember, but don't make it easy for others to guess. Avoid using combinations such as '0000' or '1234' or the last four digits of your Social Security Number.
Call 1-800-992-3808
Always keep your PIN and passwords secure. Never give them to anyone.